By September I was humming to a completely different rhythm. In 6 months, I had successfully overcome the setbacks of a stagnating sales and dead ends in my business. Listening to my inner voice, achieving small wins was nurturing my growing self assurance. The insecurity and sense of failure were slowly and surely fading.
I had a committed coach in Gaelle LeCourt with whom I had a strong connection and faith, an amazing person in Jutta Zimmermann as an ambassador for Labonie, sales and my health were on an upward curve! My physiotherapist had her finger on my pulse, literally speaking. She would put me through the routine, and while I was at it, strike up a conversation to get me talking about myself. I began to realise in those chats, how I was constantly disrupting my inner balance. 6 months with her, gave me a beautiful mind and body connection that I'm building on every day. Life got even better when I came across Iti Chausali from India. She and I found this connection where she would pick thoughts out of my head! The perfect person to assist me in marketing and social media. As an entrepreneur I enjoy wearing different hats, but I have learnt that a high quality life and business come with a good team who has your back.
I had gotten rid of the inertia of a poorly performing business, but it was time to take bigger steps.
Jutta and I planned an event in Reims, in the end of September. Everything was going along smoothly. A new order of shawls also reached me from Kashmir without any glitch. There was only one issue standing between the event and me. The TRAVEL!
The train or flight connections to Reims weren't direct and too time consuming. The idea of travelling with heavy baggage wasn't fun at all, in anycase. I've been driving for 20 years and am a safe, steady driver. But the thought of a long distance drive was scary to say the least! What if the car broke down, what if I got lost despite the GPS.. the what ifs were a mind chatter that had always drowned out the truth I knew deep down. But this time, I beat it. I was still nervous and shaky as I set off, but there was no stopping me!
I set off on a 490 kms trip with a dear friend in my Toyota Auris.!!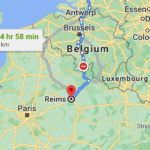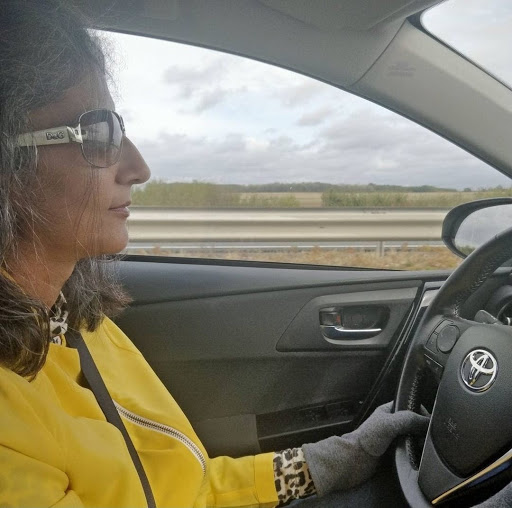 Oh, the joy of it as I cruised down the highway, and saw the sign of BELGIUM and then FRANCE!! I felt I had conquered the world and anything I set my heart on was possible!!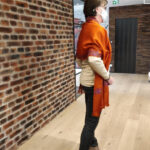 Reims, France 29th September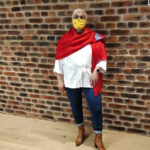 The event was a personal and professional success, despite the Covid restrictions.
My appetite for success has grown… I'm hungry for more!!
Leave your comment
Related posts